Meet Me There Weekender
We sit down and speak with Dougal and Charlie, two of the guys behind 2018's Meet Me There Weekender – a celebration of Ghanaian culture through music, arts and workshops. 2018 marks their first excursion into the festival scene and it's set to be a belter. Have a read below to see what's so special about what they're doing, learn a little bit about what Ghana's lively music scene and, most importantly, how you can get involved.
So who are you guys?
C: We're a small group of friends who all share the same vision and love Ghana! We aim to unite Ghana and the UK. First of all this is Dougal, who is UK born but has spent the last 9 years living and working in Ghana, he's also the owner of the Meet Me There Lodge and Founder of Dream Big Ghana.
D: This is Charlie, also from the UK but a frequent visitor and supporter of Dream Big Ghana NGO. Charlie is in charge of organising the sound and music at next year's weekender.
And of course there's a bunch of Ghanaians onboard! There's Safo who is an incredible artist and the head of arts and culture. There's also Christian, who is from the local community, Christian is the manager of Dream Big Ghana and will be the local coordinator.

Finally, there's Papa who is always worthy of a mention and is our bar and food manager!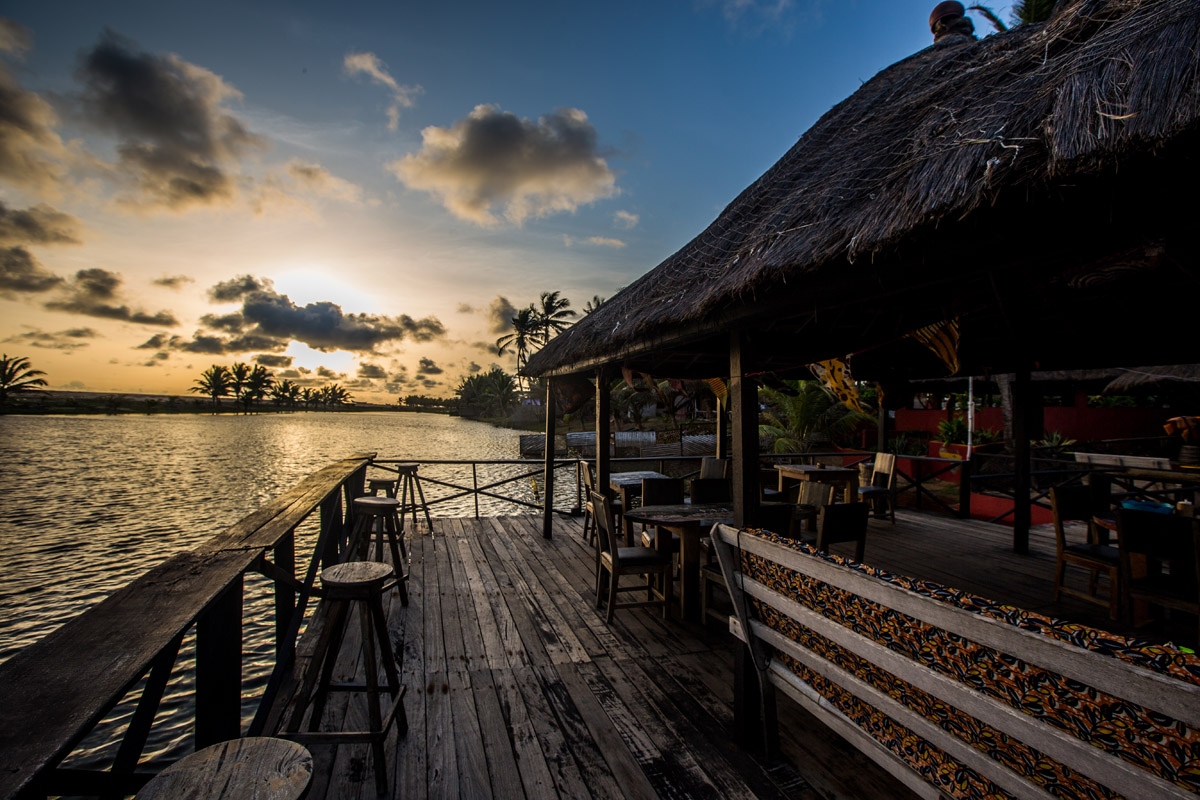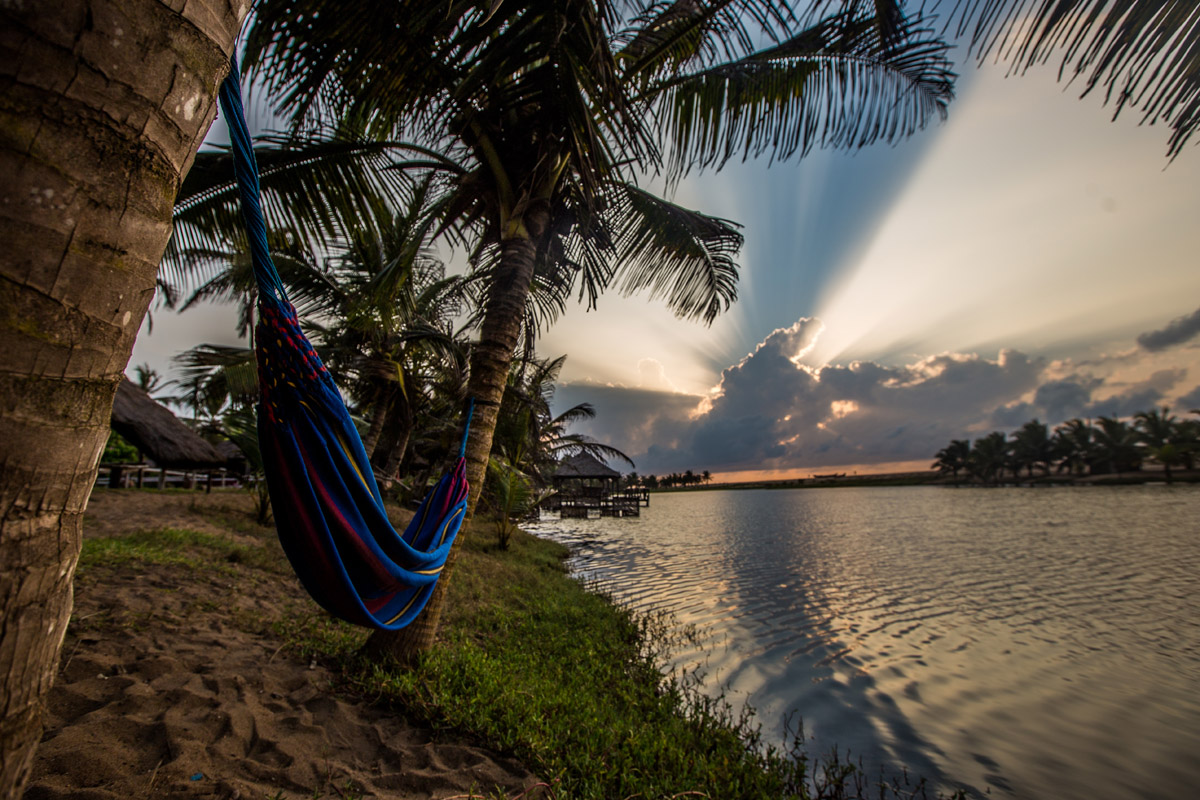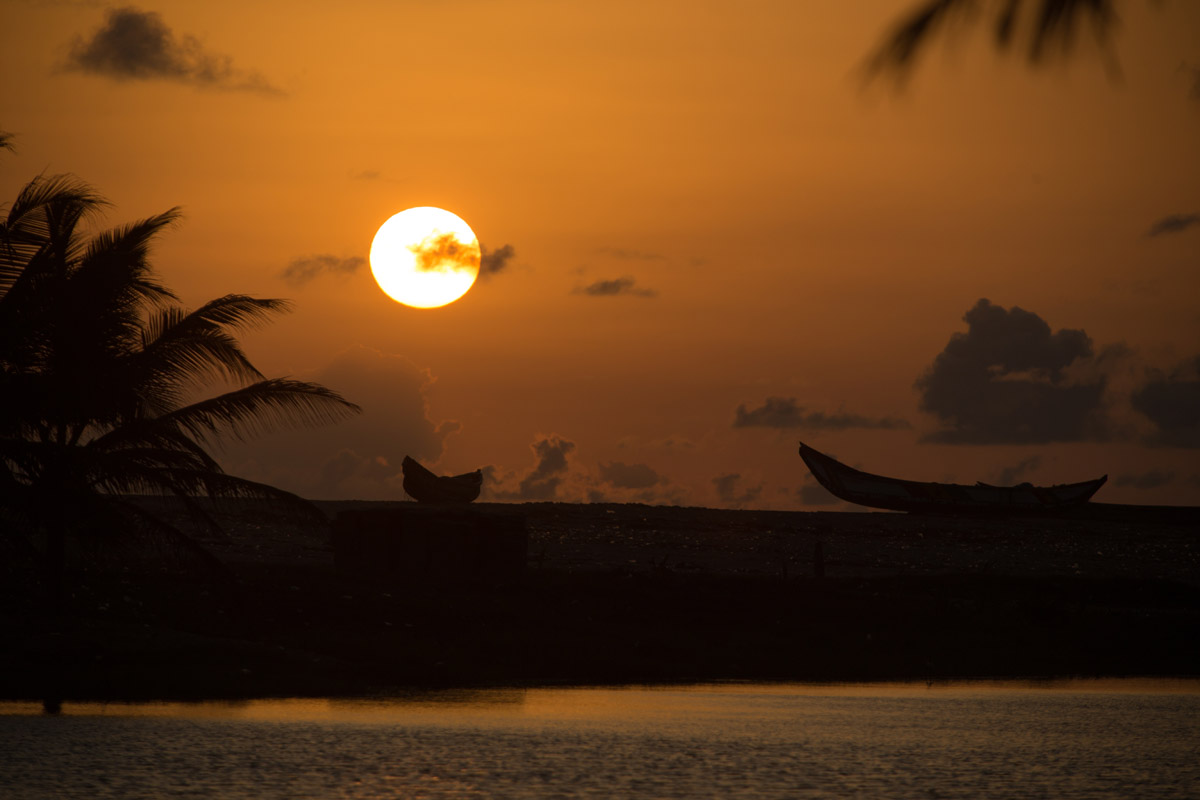 What's happening in Ghana at the moment?
C: Ghana is buzzing at the moment! There are already a couple major festivals being put on each year. You have Chalewote, an street art festival in Accra and then Asa Baako, a music festival down in the Western Region famous for its crazy jungle parties. As well as all of this, Ghana, alongside Nigeria, is dominating the music scene.
You've been sharing some big mixes already – any artists you think our readers should know about?
C: Yeah, we're really pleased with the mixes been released so far! In terms of UK DJ's, we've so far confirmed Cervo, Nala, Bood'nBone, Miguel E, so I would say check those guys out! Ghanaian artists I'd advise having a look at some Highlife (if you've not already) guys like Blay Ambolley, Ebo Taylor, C.K Mann, Bessa Simons. Also check out guys like Aiygbe Edem, Adomaa, Mabiisi, King Ayisoba etc! Theres too many to list to be honest.
So explain to our readers what exactly you guys do ?
D: Well Dream Big Ghana NGO helps to bring life-saving sanitation and life-changing educational opportunities to two of Ghana's poorest and most marginalized communities.
Our sanitation work covers family and school facilities and has grown considerably in recent years. We are not just concerned with the provision of a physical toilet, but also with the accompanying health and hygiene education that is taken for granted in the West.
We pride ourselves on our construction quality. No unit has ever been damaged directly by the elements, despite the flood-prone coastline. We anticipate that our units have a thirty-year lifespan.
Since starting our work in 2010, we have built 76 EcoSan toilets for families. This has brought health, safety and dignity to around 1,900 children, women and men in Dzita and Dzita Agbledomi. A worthy achievement, but still a long way to go before everyone has access to safe sanitation!
Education and learning change lives. Accordingly, we facilitate and support activities and initiatives that have the potential to improve the lives and livelihoods of local people. Through the work of the multi-functional Dream Big Community Learning Centre, we empower young people and adult learners so that they can help themselves to take their first steps out of poverty.
Since it opened in March 2017, there have been more than 3,000 visits to the Dream Big Community Learning Centre, so there is definitely an appetite here for learning!
The Meet Me There African Home Eco Lodge sits between the villages of Dzita and Dzita-Abledomi on Ghana's stunning coast. We are closely involved with these two communities and during a stay at the Loodge we aim to introduce you to the way of life in rural Africa.
How can people get involved?
D: There's loads of ways of getting involved. You can get involved with the festival or you can get involved in the charity if you drop an email to mmtweekender@gmail.com
People can also get involved with our charity by:
Volunteering their time and energy
Donating towards our work
Helping to raise funds
Helping to raise awareness
Visiting us in Ghana – staying at our lodge directly contributes towards the community
You can also join us in London on the 11th November at The Depot in Clapton for a fundraiser!
So, Any first-year nerves?
D: Yeah loads! We want everyone to have an amazing time and putting that sort of pressure on yourself is quite a lot! Every time I start panicking I have to ring Charlie saying "What the hell are we doing", but Charlie is pretty good at calming me down! When you remember that you are putting on an event that will have a huge effect on people lives then you feel better about it!
C: Yeah, loads too! We just hope that everyone coming remembers that they're at a festival in rural Ghana and that things don't always work as smoothly as they do over here. We're confident that everyone who comes will have an absolutely amazing time!
Finally, what's Your favourite Ghanaian dish?
D: Fufu with local chicken light soup, extra ginger and a few okra's in there! I'm very fussy about my fufu!
C: Groundnut soup with Chicken for me!