BOZO Meets: Luca Zamoc
TLDR: Talented artist and all-round good guy Luca Zamoc talks us through his latest work: Ca' Zemian. Zamoc is known for his larger-than-life murals dotted around the world but his work incorporates so much more. Illustration, graphic design, motion, and even a collab. apparel range with Action Bronson, Zamoc gets around.
So Luca, what is it that you do?
I've basically been drawing my ass off since 1986.
What was your first big job?
The Bastard Store wall, in Milano, back in 2009.
And no, it's not a joke, Bastard is a really old Italian skateboarding brand, I was electrified when I had the chance to draw there.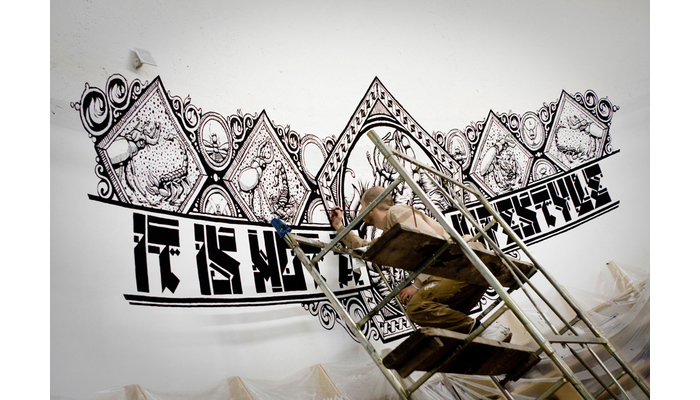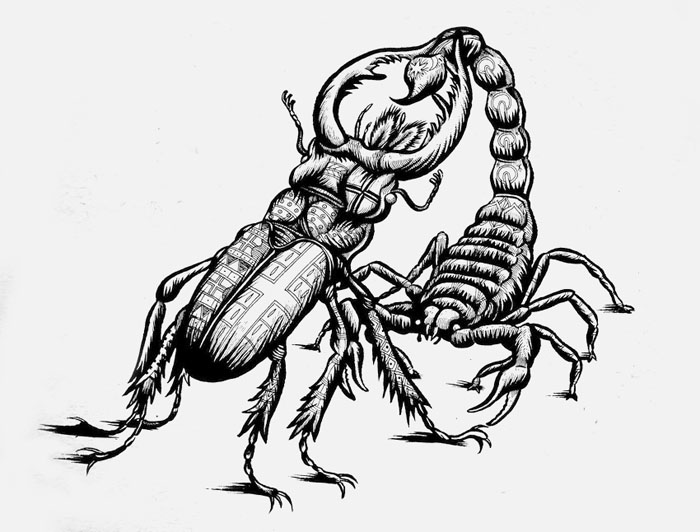 Any tips for anyone starting out?
Training and studying. I know it sounds awfully boring and rhetorical, but if you create your own way of doing that (nothing school related, just building up your own method) it becomes fun, from fun it becomes an addiction, from an addiction, a profession.
What work are you currently most proud of?
I guess Ca' Zemian has been the most challenging, tough and tormented piece I've ever done. All of the pain was immediately converted into satisfaction as soon as the last drop of paint fled the brush. Now I know the feeling of an artistic childbirth.
Talk us through the Ca' Zemian piece on the patron St. of Modena – did your approach reflect the myth?
When Massimo Bottura asked me to paint the social tables I knew I had to do something related to our city, I felt I had to pay a homage the cathedral and the history of Modena. The particular story of the fog hiding and protecting the city from the Huns was fascinating me for one simple concept: that your worst deficiency may become your most powerful weapon, exactly like the idea of Food for Soul, where all the leftover and the wastage from markets and restaurants can become food for the needy.
Can you explain a little what 'horror vacui' is and why you chose to incorporate it into this work?
It has been my dream for the past five-plus years to paint a church in black and white. When I had the chance to do it I promised myself that it wouldn't keep me from adding an insane amount of detail, to recreate the feeling you get of being overwhelmed that each time you step inside an ancient church. I wanted the people to take time to read and see what was surrounding them, I wanted them to get lost for a few seconds. Giving them a didascalic representation of the myth would have stolen half of the impact.
As Modena is your hometown, how does it feel good to have your work displayed there? Is this your first work in Modena?
Not my first, but surely the most important. I already painted in several spots and festival during there years there, mainly during my university years. I spent the last 7 years wandering around the world, being back was such a great opportunity and the best welcome home ever.
Tell us how you lost your virginity.
There is a big article by New York Times that talks about it, back in early 2000. You may still find it on the web somewhere.
We will leave that for the readers to find – cheers luca!